Dear fellow contractor,
Are you here looking for a change but not sure where to start?
As contractors, we know we are great with our construction skills. That's a fact. But there's also the truth that almost 80% of contractors don't know that they are losing money.
Why are you losing money?
A big contributing factor is that you you are not following a proven business model.
Imagine using a proven proven business-building model for contractors.
Your business may be going through some growing pains, but that's the good kind! What you need is dynamic business-building skills that our proven Contractor Coaching & Mentoring will give you.
I first met Henry in his continuing education class where he delivered detailed and informative plans on how you can earn and grow your contracting/construction business.
Jeff Briar
Owner of Lifetime Enclosures
Desire to change.
You get to the point where you are tired of all the problems piling up. You start looking for help.
Seek help.
You start looking for solutions and maybe temporary fixes.
You are here on this website.

Ready to grow your business to a different level? Ask how how the Street-Smart Systems will turn your construction business

around.
The Executive Coaching program refined and purposed for your business needs.
Ready to roll up your sleeves and work with someone who will lead you through it? Learn the benefits of contracting business coaching. Reveal the hidden problems your processes and systems, and why they are underperforming through our business diagnostic. We will evaluate how your business is currently doing.
In your challenging time, You owe it to yourself to get all the benefits offered by Contractor Coaching.
Schedule your free business consultation right now. Choose your most convenient time. No hassle, just the benefits.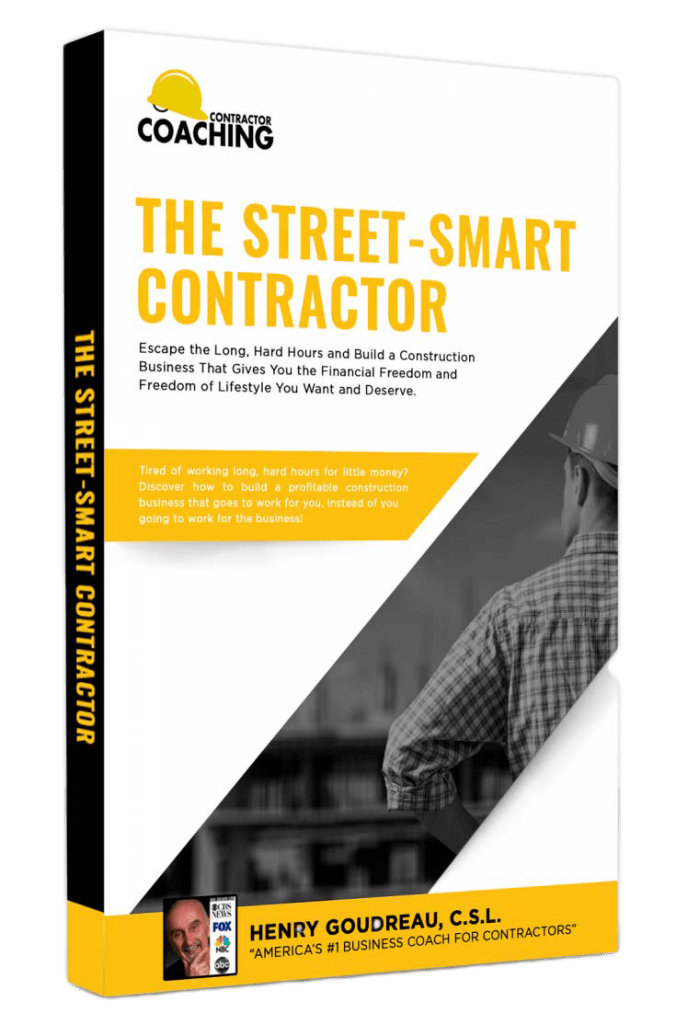 Free eBook: "The Street-Smart Contractor"
Complete with all the business-building information you need and you are looking for. Fill in the form below to get your own copy.
Subscribe to our monthly newsletter, "The Bottom-Line" for informative tips on how you can grow your construction business. Fill in your details below. (Upon filling up the form, you will receive a confirmation link to ensure that we send the email to the correct address).
Grow your construction business, profits, people, and lifestyle!

Live Seminars Coming Soon! Stay tuned.